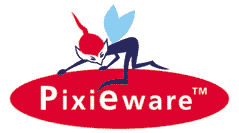 Contract Our Services:
Website Design and Data Extractions

By Dave Johnstone
PixieWare Software Outsourcing Services
Data extractions from the Web or PICK

We can perform all outsourcing services to support your data extraction projects. For example:
The data will be extracted from the web or from PICK.
The data may be required to be manipulated or refined.
The data will be stored in a permanent storage of your choosing: SQL-type database, Excel, XML, text.
The extracts may need to be scheduled on a regular basis.
Some data may even need to be sent to PICK for storage..
We can develop all of the above using the PixieWare software tool-kit. Not only do we have the technology but we'll also focus on your needs.
We can provide a quote for outsourced work, or do a project on a time and materials basis if required. Check with us for our current casual contract programming rates.
We have experience with VB, VBScript, JScript, Java, MV-Basic (several flavours), HTML 5.0, and XML.
Web Site Development Package

We develop hand-coded (editor written) web-sites, which are not template based. They are inexpensive to create and set-up, and are good looking, professionally developed, user-friendly web sites. With a flexible page layout and construction, the customer is in control from start to finish. The web-sites are not tied to any particular web-host or template design. The latest HTML, CSS and Java-scripts are employed with the greatest effect. See our special web-site development offer.
Let us
provide
a website quote
Website Build Package
Creation of website (maximum 5 pages). Price: CDN$350 per website, $100 of fee due as an up-front downpayment, and $250 of fee due on project completion. Package does not include any additional external fees related to the project (e.g.):
Domain-name registration fee (annual fee)
Website hosting fee (monthly or annual fee)
Email-accounts processing fee (if relevant, a monthly or annual fee)
Any other fee related to domain name re-location or change of name server
Turn your WEB vision into reality!